Not Loving The Look Of Your Cabinets?
Have you been looking at your cabinets lately and thinking, wow, I don't love the look of these anymore? Maybe it is time for something fresh and new! Spring is the perfect time in the Okanagan to update your home with something new and beautiful. But renovating your cabinets can be a costly and difficult process, especially during these financially challenging times. Sometimes the simplest solution to a problem is the best solution. Consider refinishing your cabinets instead of a full renovation, if the cabinets are still in good condition and in your favoured layout then refinishing them is the perfect option for you. Refinishing your cabinets allows you to have the look you desire while also providing some wonderful benefits such as taking the opportunity to update dated hardware, reduce the time required to complete and so much more! Here are the main reasons why you should be considering refinishing your cabinets instead of replacing them.
If your cabinets are still in good condition and you don't want to change the layout and set up of your kitchen, then there is no need to replace those cabinets. Consider instead refinishing them, it is a significantly more cost-effective way to obtain a completely new look. Refinishing your cabinets with a fresh color can bring the whole new look you have been searching for without the need to spend thousands of dollars more to completely renovate your existing cabinets. if you are not a painting savant or simply do not have the time to do the refinishing yourself. Consider connecting with your local painting company professional for the best results and still significantly less cost to a full renovation.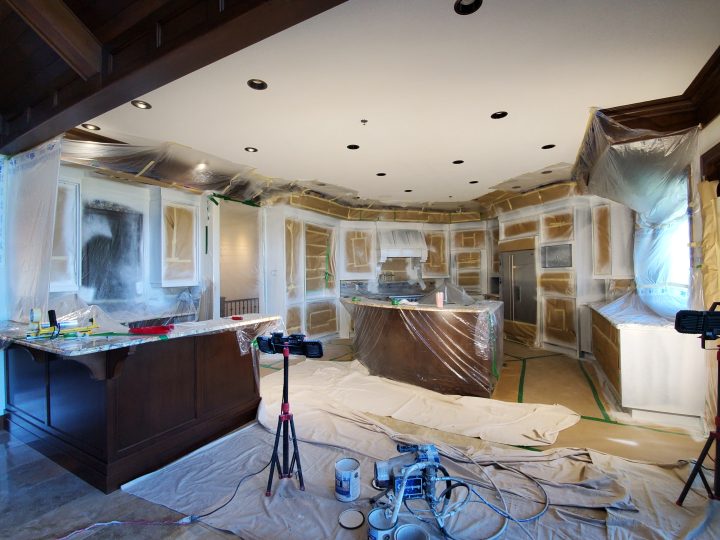 New Cabinets In The Blink Of An Eye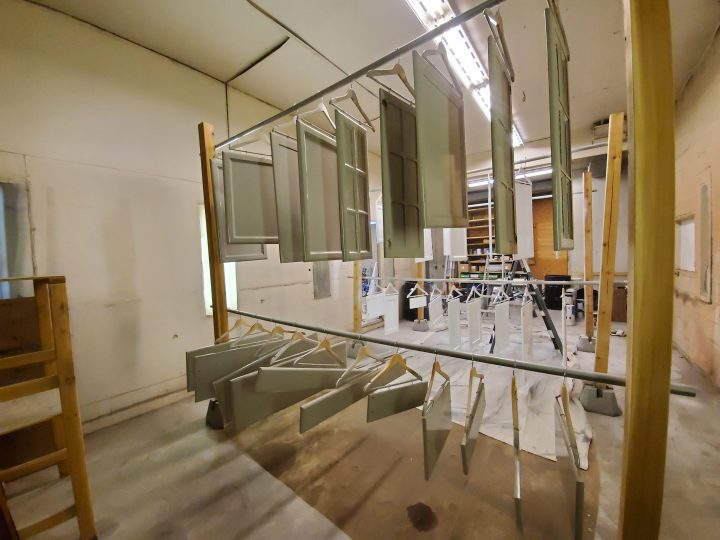 Not only is refinishing your cabinets a more cost-efficient solution, but it is also very time efficient. Instead of tearing your entire kitchen apart and not being able to use the space for days or even weeks. Refinishing your cabinets is much less invasive to your home and can be in a time frame that would be a fraction of the renovation timeline. Spend more time enjoying your new cabinets instead of stressing about them.
New Look Without Changing Your Layout
Maybe you repainted the walls not too long ago or you want to match your new house aesthetic. Whatever the reason may be you want your cabinets to match but your layout is already perfection. Not to worry! Refinishing  your cabinets means you get to keep your layout as is, no need to change a thing. New cabinets may not fit your current layout and getting them custom-fitted can be extraordinarily expensive. Refinish those beautiful cabinets with a fresh new look and love your space as it was meant to be.
Swap Out The Old Hardware While We're At It
Whether you are refinishing the cabinets yourself or having a professional painting company handle them for you, it provides a perfect opportunity to refresh the hardware to match your new look or simply replace some aging pieces of hardware for something new. It is the preferred time to update that hardware when they are in its disassembled state. Consider putting on new pulls, knobs, or handles. If you are feeling particularly adventurous it is a good idea to try out some new hinges and rail systems, particularly the soft close options. Alternatively, you can just replace any hinges or rails that are broken or not working well anymore. When the refinishing process is complete your cabinets will feel and look brand new.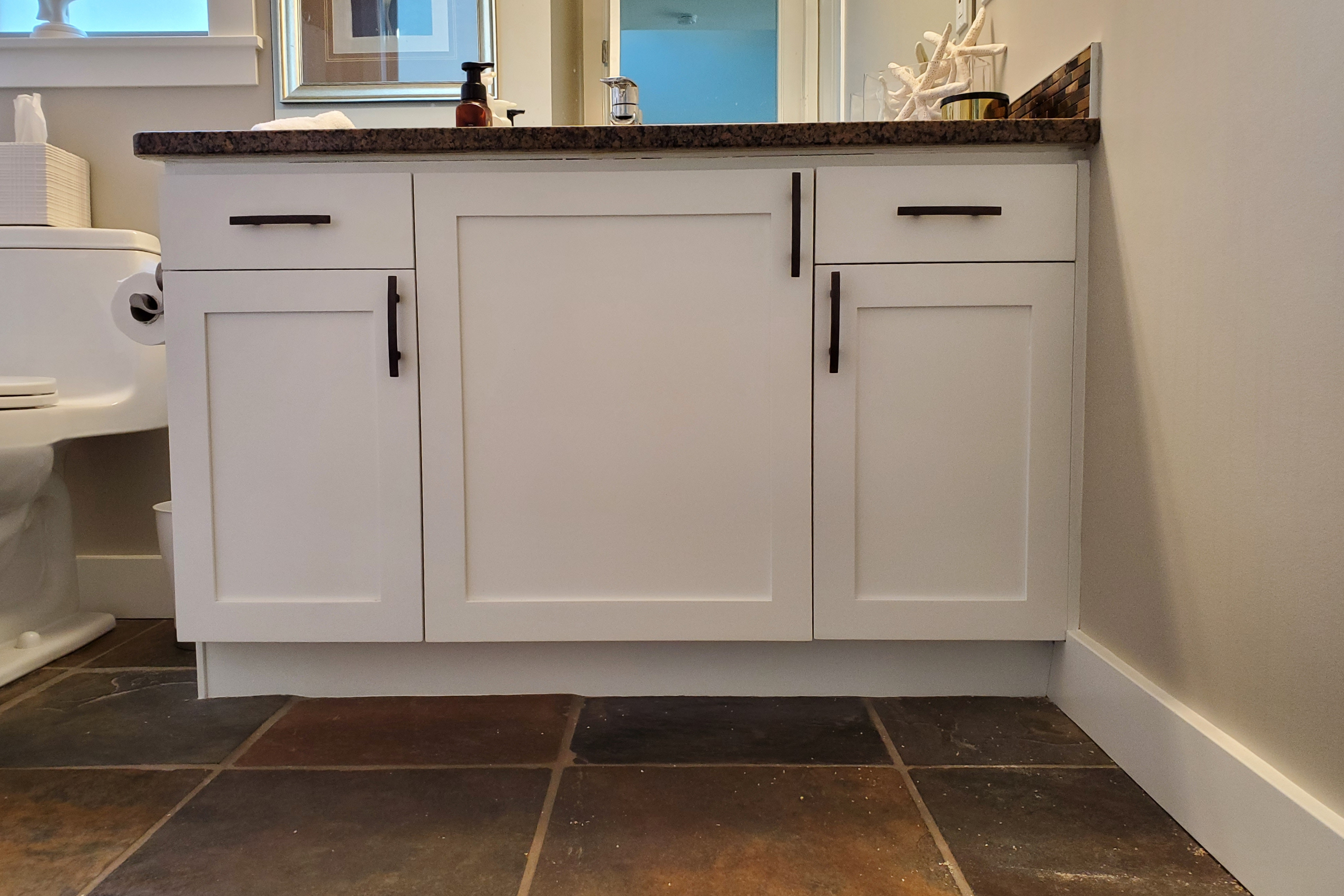 Clean Color Painting Has You Covered
Refinishing your cabinets, though having better cost savings and can be done in a much more favourable time frame, it can still be a difficult task to do properly if you are not confident as a painter or do not have the time to do so. Not to worry! Clean Color Painting offers full professional cabinet refinishing services. We are experts at matching the right paint colors so that you get the exact look you want while providing the quality that clients throughout the Kelowna and Vernon region have come to expect from us. If you are interested in having your cabinets refinished with us feel free to contact us through our website here or over the phone at (250) 351-6169.
Also, have a look at our other painting services and stay up to date on the latest blogs and gallery updates on our website here.
Contact us today for your free consultation!